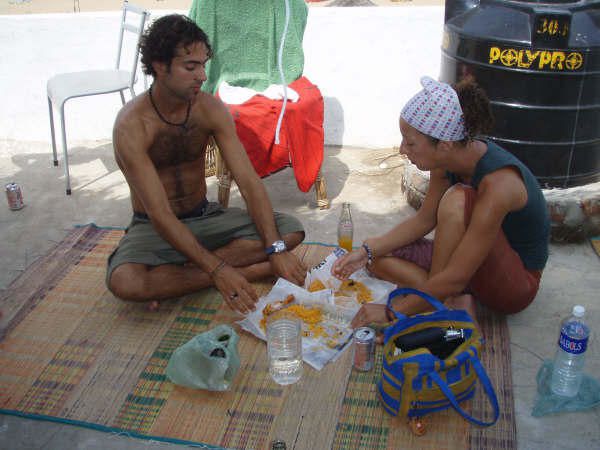 We left the east coast and our friends for the west coast. Arrived in Varkala, by train, finally after a long journey without any reservation tickets. Lovely town on top of the cliff where we ate some great thali (local meal) composed by mix veg. curry, rice, chapati, coconut chutney, dhal... Kerala region is famous for the ayurvedic therapy. We had some amazing massage for about 4h followed by a good nap. Very relaxing place.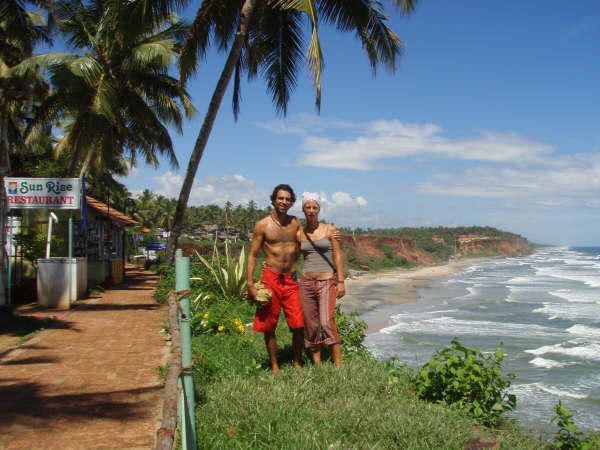 We moved after 4 days for famous Goa, not that magic when we got there. It was pouring and dead, it's supposed to be the place to be and to party but when it's low season it becomes uninteresting. So on the same day, still raining, we walked to the bus station, direction Hampi.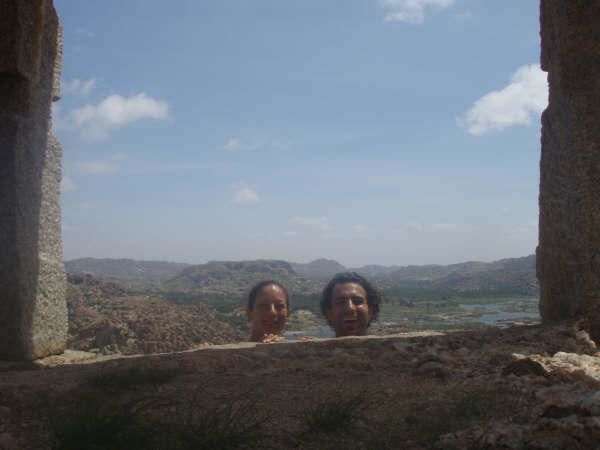 Hampi was so much better, sunny and surrounded by ruines. We stayed for 4 days walking till the biggest unsalted indian lake, visiting the monkey temple up the hill, doing some mehandi (hennae design), following the elephant Ganesh around the temple and of course chilling out. Unfortunatly, Michel got sick, don't worry just the tourista with fever (a bit scary at some stage).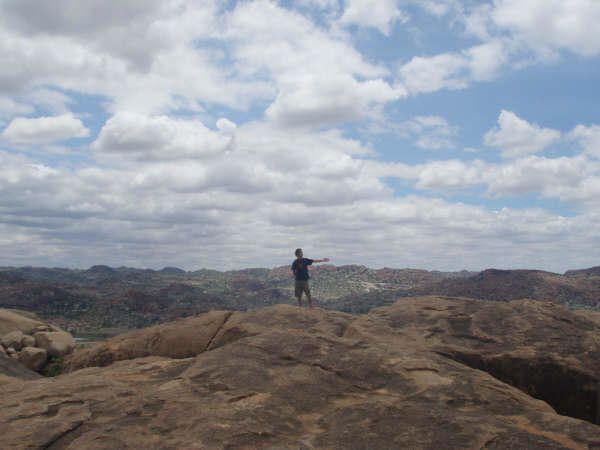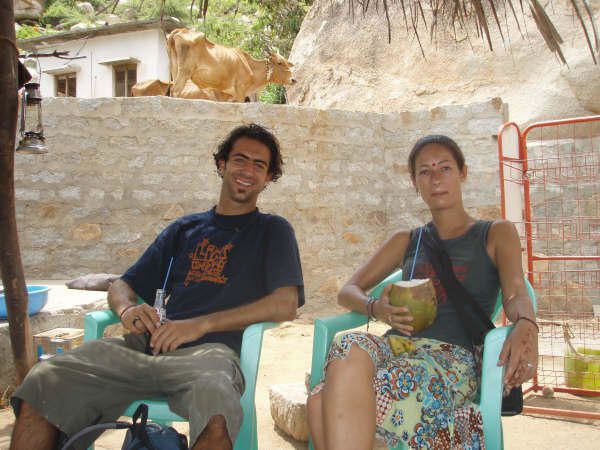 We don't want to give up the idea of going to Goa so we head back and land in Vagator, not that easy to reach. Had to take 4 buses and 1 train to find that it was DEAD & RAINING again!!!! No worries, little nap and no more waste of time in Goa, let's go to Mumbai.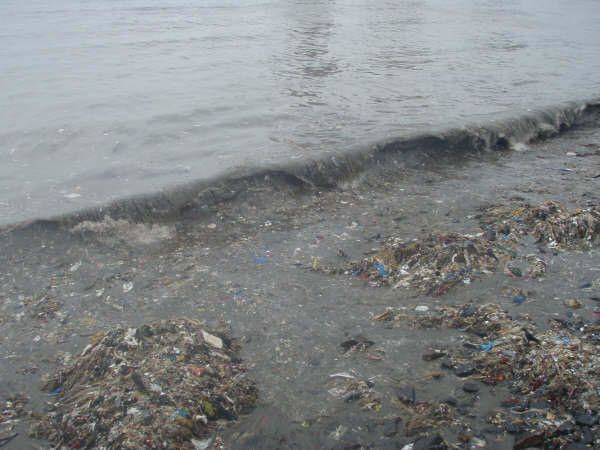 Arrival in Mumbai a bit shaky, one the train staff woke us up and told us it was our station. Bullshit!!! Hopefully a train passed a couple of minutes after, so we took it and arrived finally. Welcome to big cities that we were trying to avoid. We cruised around, saw the mosquee, visit around this dirty city.