Sorry guys...
I don't have a good excuse for not doing the blog but here it is.
We arrived in Buenos Aires, huge city, lots of shops, lots of people...
We went to the fanous quarter La Boca, we visited the famous cemetery, we watch the rugby world cup, had some huge asado (bbq), cruised in the botanical garden...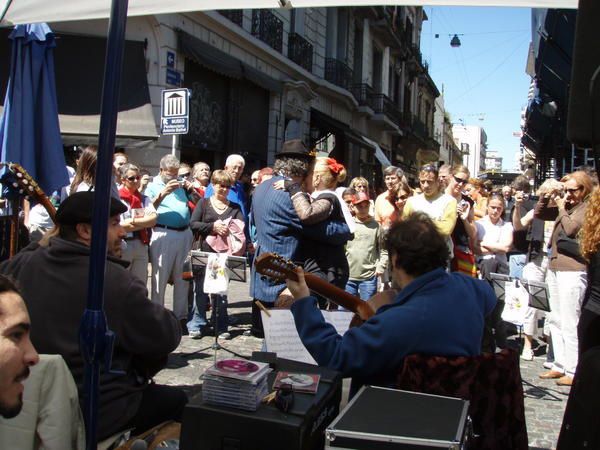 Then a bad thing happenned, in Retiro (Buenos Aires bus station), Julie's bag was stolen. SHIT!!!!
They are really good over there so anybody that goes in argentina, be carefull of your belongings.
Anyway we took the bus to Mendosa and back on the road again.
Really cool city, we met 2 girls from argentina really nice, we even went out in a very budy club and jump the queue because we knew the right people, so cool. We did a bit of shopping and walked a lot.
I feel that argentina is good for hiking.

Then Bariloche, lovely little town, we a beautiful national park and apparently the busiest or biggest ski resort of argentina. Nothing compare to the Alpes but had its charm. Not enough snow for a ride so we hiked.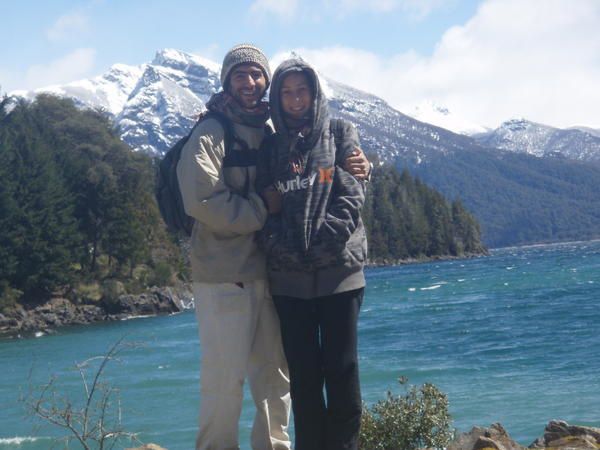 I forgot, it was freezing and it was the end of spring, can't believe it. We ate a fondue, i had to force michel but it was suprising nice.


El Bolson, next stop, amasing stop, we found a backpack out of town (3km, hiking again) runned by 2 guys. The welcome was perfect as well as our little wood house just for us outside. They have 1 cat and 4 dogs, julie loves it.
We hiked to several waterfalls and did the feria artisanal.

Then straight to Ushuaia, and all by bus, we did it.
I guess it would have been better to arrive by plane but we felt like we earned being there after about 36h in the buses.
It was really cold and it even snow, we did a long walk in the mountains, and we had to walk for hours in the snow and thank god we got to the top, don't know how cause we were soaking wet.
The view was fantastic.
We walked in the national park, lots of birds and "castor".
We went on a trip to see the lighthouse of the end of the world and also the pingouins of magellan, so cute.
Michel ate the famous kingcrab, about 2kg, so yummy.

El Calafate, the famous Perito Moreno Glacier, very impresive and huge but fucking cold and windy. We had a glimpse of the falling ice in the freezing lake. A bit too much tourist for us but had to do it.